Are you up to date with your WordPress maintenance?
If the answer is no, don't worry. We've created this guide to simplify the WordPress maintenance checklist process with 20 easy-to-follow tasks.
There are three ways to maintain a WordPress website – with a plugin, by hiring a maintenance service, or manually.
We've simplified all three ways to ensure you can easily maintain your website without worrying about it.
What is WordPress maintenance?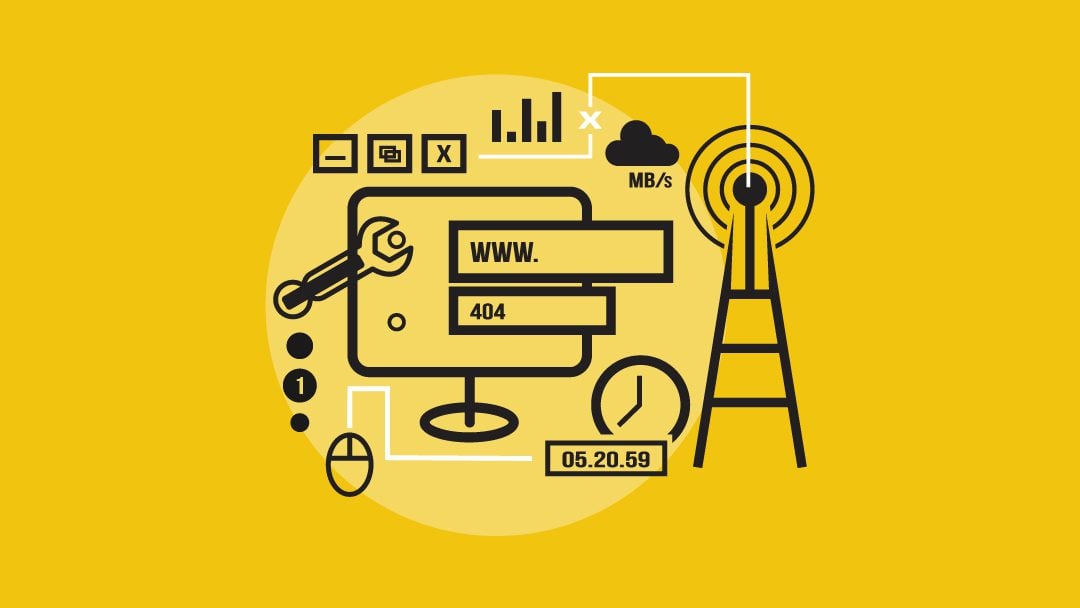 WordPress maintenance is a procedure that requires you to complete several tasks that will help you optimize your website, keep it secure, and keep it running like a well-oiled machine. The WordPress maintenance checklist includes tasks like deleting outdated plugins, fixing broken links, updating WordPress, and much more.
A checklist for maintaining a WordPress website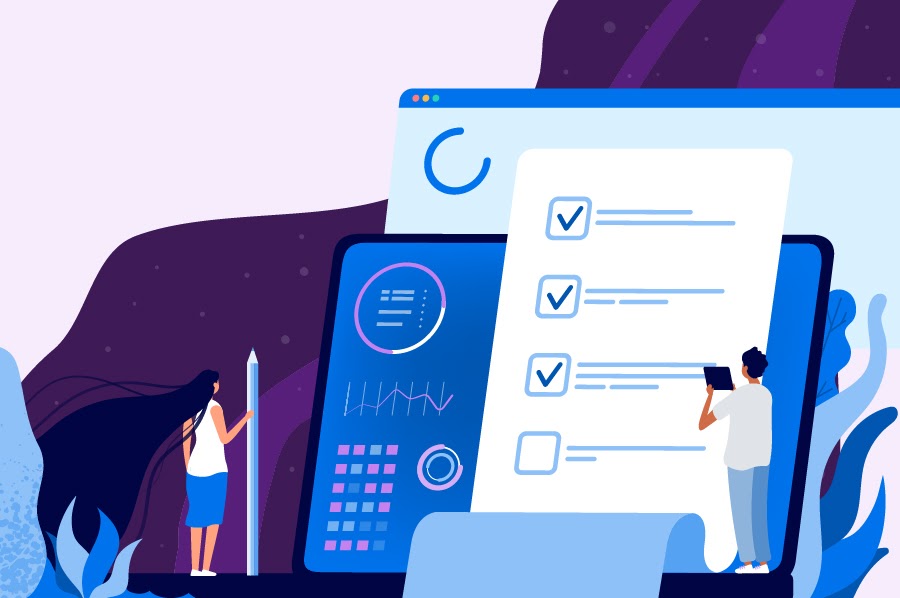 There are several ways you can maintain a WordPress website. Some require you to be much more hands-on than others, but each has its benefits. We've listed these methods in order of effectiveness and convenience so you can choose the best option according to your needs.
A. Use a maintenance plugin
Using a maintenance plugin like WP Remote is the best choice to ensure that your website is functioning correctly without handing over the reins to a stranger. A maintenance plugin allows you to monitor everything from security to backups and updates from a single dashboard.
WP Remote gives you complete control over the maintenance of your WordPress website by simplifying complex tasks in minutes that can take hours to complete manually. With WP Remote, you can manage multiple websites from a single dashboard, saving you time and effort that you can use to grow your business.
What you can expect with WP Remote:
Scheduled automatic backups
Secure updates via staging sites
Thorough on-demand malware scanning
Accurate malware detection
Flawless cleanups
Does not impact server performance
Automated scans
Real-time alerts
Uptime monitoring
Retrievable reports
Activity log
B. Hire a maintenance service
Maintenance services like Maintain or WP Buffs will take care of WordPress maintenance for you. They maintain your website and make sure thing is running smoothly.
However, not all maintenance services are dependable, and the good ones can be expensive. Moreover, we can't guarantee the effectiveness of these services, as it varies from provider to provider. We suggest that you only hire maintenance services that you trust.
C. WordPress maintenance checklist: manually maintain your website in 20 easy steps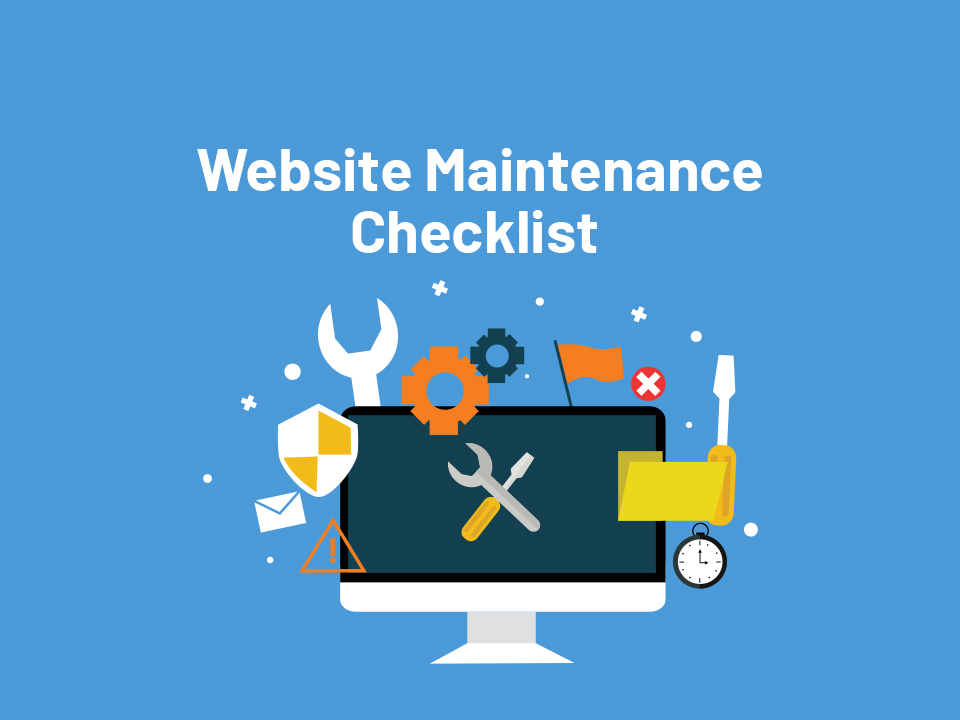 The third and final option to maintain your WordPress website is manual maintenance. Manual WordPress maintenance tasks can be tiresome, there are many aspects to keep track of, and they can quickly take up a large chunk of your work time if you don't have a devoted person to take care of your website maintenance, especially for more significant sites.
However, if you want to maintain your WordPress site manually, we've put together a WordPress maintenance checklist for you to refer to keep on top of your site's maintenance.
1. Prioritize the security of your WordPress website
The first and most crucial task in WordPress maintenance is to create a plan for your website security and execute it. The security of your WordPress website should be your top priority. The security of your WordPress website should be your top priority because even the slightest hint of malware can cause you to lose customers, blocklist your website, or even lose data. The consequences are far too significant to risk the security of your website.
The best way to protect your WordPress website is to use a security plugin like MalCare. With MalCare, you can schedule daily scans of your website and get notified when it detects suspicious activity. Even if malware is detected, you'll be able to clean it up within minutes, with a single click on MalCare. Doing this will always be in control of your website's security.
MalCare also provides firewall protection that stops all incoming attacks, such as brute force attacks and XSS attacks, which can harm your website, visitors, and the entire business.
2. Secure your website regularly
If your website is essential to your business by any means, backups are an absolute necessity. But if your website gets hacked and all data is lost, or your web host suspends your account and deletes your website data, backups are the best solution if you don't want to start from scratch. Often, website owners underestimate the need for backups because they seem unnecessary until they are needed.
With a good backup, you can get your website back and run in minutes, reduce downtime, and minimize losses.
There are several methods to create backups of your WordPress site, such as using a backup plugin, using your web host's backups, or backing up your site manually. Although all these options are possible, the only reliable option is using a backup plugin like Blogvault.
Backing up your website can be tedious and prone to human error. The web host's backups are not always reliable; if your web server gets hacked, your backups will also be affected. BlogVault automates this process by creating automatic daily backups for your website and storing them on an external server. This way, even if your website's server is corrupted, your backups are safe, and the storage does not affect your website's performance.
3. Optimize the performance of your WordPress website
One of the main reasons why visitors leave a website is because it loads too slowly. Thanks to the many tools and plugins available for WordPress websites, you can optimize your website to improve its performance. These include removing junk data, optimizing images, and more. You can use a website optimization plugin like Jetpack or WP Rocket to improve your website's performance.
4. Update the WordPress version
Probably the most critical task in WordPress maintenance is updating your WordPress version. WordPress version upgrades are released regularly, about twice a month, and must be installed as soon as possible. They usually include patches, bug fixes, enhanced features, and other improvements. But they also close newly discovered security holes, which makes them an indispensable part of your maintenance routine.
WordPress automatically installs minor updates to your site, but you can disable this feature. Significant updates require your approval, but often management delays updating WordPress versions because significant changes can cause incompatibility issues with existing themes and plugins and potentially break the site.
You can utilize a plugin like BlogVault to create a test site and test any significant updates. You can merge this with your live site to ensure these updates are safe.
5. Update WordPress themes and plugins
Similar to your WordPress core, your website's themes and plugins need to be updated regularly. Ideally, you must update them as soon as an update is released. Theme and plugin developers often fix discovered vulnerabilities by releasing patches in the form of updates. Therefore, you require to update your website regularly. However, it is not always possible to keep track of updated schedules.
If you use BlogVault, you can monitor the updates from your dashboard and update your themes and plugins instantly and effortlessly. Can also test necessary plugins or theme updates via staging sites.
6. Detect and delete spam
Spam is a real problem, especially for high-traction websites. If you permit comments on your site, you may have noticed that many of them are spam. Some are just random posts promoting something, but there are also those with links that can be harmful and trick your visitors into giving away their information.
Spam comments make it challenging for genuine visitors to get in touch with you, and the potential security risks posed to your website by malware. It would be best if you got rid of all this spam. The easiest method to do that is with an anti-spam plugin like Akismet.
7. Repair broken links
Broken links on your WordPress website may seem small, but if your links are broken, it can hinder Googlebot and other search engines from crawling and indexing your web pages. That means your website will not appear in search engines despite all the SEO measures and content you spend a lot of time on.
To avoid this, you need to check your website for broken links from time to time. You can use a website audit tool to crawl your website and check for any problems. That will give you a list of broken links that you can update.
8. Check downloads and social media links
If you offer downloads on your website or provide links to social media, you need to check if these links are regularly working. Sometimes, the links and downloads are broken due to errors or inefficient code. It can significantly affect the user experience of your visitors and make them doubt the credibility of your business.
Visit your website in an incognito window and ensure all links lead to the correct web page and that all downloads are available without any problems.
9. Check the SEO of your website
The search engine optimization of your website is an essential factor in how your potential customers find your website. Therefore, it is crucial to optimize it for search engines. That is not just about optimizing new content and forgetting about it. You must also review your old content and pay attention to meta descriptions, tags, and titles. Review all your SEO practices quarterly to ensure your process is in line with new Google updates.
10. Check device and browser compatibility
We've already discussed why website performance is essential. An ordinary visitor is only willing to wait 3 seconds for your website to load and impress them. However, your website may work great on a desktop browser, not a mobile device. Similarly, websites can perform differently on different browsers.
Therefore, it is essential to regularly test your website's performance on different devices and browsers to ensure that the user experience on your website is consistent for all visitors. With plugins like LambdaTest, you can quickly check your website's device and browser compatibility.
11. Check user accounts
The user accounts on your WordPress website are just as vulnerable as the administrator account. Hackers can access your website through any user account by simply elevating the permissions and gaining access to your website. Therefore, a big part of maintaining your WordPress site is keeping an eye on all user accounts and ensuring they are secure. You can do this by following the actions below:
Enforcing a strict password policy for all accounts.
Applying the principle of most negligible benefit when assigning user roles
Regularly deleting old and inactive user accounts
Enforce frequent password updates
12. Examine UX as a whole
We've already discussed the need for a robust user experience, but you must look at it holistically. What does a customer see when he visits your website for the first time? Where do you want them to go when they visit a particular page? What do you want them to think about your brand? Once you answer these queries, your website's UX will be much more polished.
Make sure the navigation on your website works smoothly. There are no broken links, forms, or opt-ins, and visitors can easily find what they're looking for. It will assist you in increasing conversion rates and improve your brand image tremendously.
13. Check website passwords
Website passwords are the second most common reason for WordPress security breaches. Weak or overused passwords are common, and hackers often exploit this. Brute force attacks aim to guess password combinations using bots to gain access to your website. To maintain a secure website, you need to follow some password practices:
Use upper and lowercase letters, numbers, symbols, and punctuation marks in your passwords.
Use long passwords
Utilize a password manager to develop and store passwords.
Update your password frequently
Do not repeat passwords for different accounts.
14. Update website information
As your business grows, some changes matter to your customers. These changes are officially recorded, but your visitors only learn about them through your website. Updating information on your website, such as the "About Us" page, contact information, and significant changes in products and services is essential to keep in touch with your customers.
15. Delete inactive themes and plugins
Many people download additional themes or plugins they use once or twice and then forget about these extensions on their WordPress website. Inactive themes and plugins may seem harmless, but since you're not using these extensions, likely, you're not updating them either. So if there are any security vulnerabilities, won't patch them. Hackers often exploit vulnerabilities in inactive themes and plugins to access your website.
The best method to eliminate these vulnerabilities is to delete all extensions you don't use.
16. Review Google Analytics and Google Search Console
Your website data is a treasure trove of insights, and reviewing it can help you take better care of your website. Especially with security in mind, you need to regularly review your website statistics in Google Analytics and Google Search Console.
Based on your Google Analytics account, you can see if there is a sharp increase in the number of visitors to your accounts, and if they are coming from a particular region for no factor, this could be a sign of an attack. Also, you can use your Analytics data to see what type of content your visitors are engaging with, thus improving your offering.
Google Search Console also offers similar insights. Most notably, the Security Issues tab in Search Console alerts you when Google has detected malware on your site, allowing you to take care of it before your site is delisted. You can also check the keywords your audience is interested in and use them to make your content more relatable and discoverable.
17. Delete database junk
Your WordPress database is where all your web content is stored. Each post, image, and comment on your website is saved in the database. Over time, this content can buildup up the tables and slow down your website. Therefore, it is essential to delete the database junk periodically. You can do this manually, however, if your website has a lot of content, it will be difficult to manually determine which content is necessary and which needs to be deleted.
You can simplify this process using a plugin like WP Optimizer, which automatically optimizes your database tables and regularly deletes trash to improve your website's performance.
18. Check your web host's statistics, plans, and domains
Your web host has all the server information about your WordPress website. It is recommended to check this information regularly to ensure no problems. You should first check whether your server load has been regular. A surge in server load without a sustained increase in traffic could signify a brute-force attack. Besides, this will tell you if your web hosting plan is suitable for your website.
The administrator often loses track of the renewals and blocks his website. It is best to pay for long-term usage upfront and review your hosting plan and domains annually. Also, inspect if your hosting plan and domains are paid.
19. Clean up temporary media files
Media files enhance the user experience. Whether an image on a landing page, a video, or audio, media files take up a lot of space and affect website performance. But you can't just do away with them. The best method to deal with media files is to optimize them before uploading and delete any temporary media files you no longer need. Plugins like WP media cleaner can be beneficial in cleaning up large websites.
20. Run through your website with check-up plugins
Check-up plugins put your website through a series of checks to let you know how your website is doing. It's just like going for a medical check-up once a year. Most people shy away from it, but it's best to be aware of any issues. Utilize a check-up plugin like Health Check & Troubleshooting.
Get a quick report on your site's security, performance, and overall health. However, using a maintenance plugin like WP Remote will constantly monitor your site by default.
Why is WordPress maintenance necessary?
Like any system, your WordPress website has advantages from regular maintenance. In day-to-day operations, WordPress websites suffer from issues like malware, bloated data, unused plugins and themes, spam, and broken links. Therefore, you should perform regular WordPress maintenance tasks and fix all these minor issues before they grow into a series of consequences, such as
Hacked website
Data loss
Loss of income
Legal problems
Loss of visitors
Declining SEO
How often you must perform WordPress maintenance tasks
Different WordPress maintenance tasks need to be performed at different intervals. Some tasks like scanning your site or creating backups need to be done daily, while you can do tasks like checking your hosting plans and domains annually.
Final considerations
WordPress maintenance is an often overlooked aspect of running a website. However, if you want your website to be an asset that brings you customers and revenue, you need to ensure it is functioning optimally. Although it may seem tedious at times, you can easily do WordPress maintenance tasks and checklists with the help of plugins, which will help you free yourself from tedious tasks and focus on growing your business.
At My Web Maintenance, We're passionate about WordPress website design, hosting, and maintenance. We offer website design, web hosting, and maintenance solutions for your business to help grow your online presence.
Grab Your Free Professional Website Security and Performance Optimisation Audit for Your Website Now!