Are you planning to move your WordPress website to a brand new hosting provider? Many companies are faced with the choice to migrate their website to another hoster because they have problems with their current provider, who they may be fed up with!
Of course, no one wants to worry about switching WordPress web hosts. We all want 100% uptime, great load times, and an affordable solution, all in one package.
But unfortunately, the world of WordPress hosting doesn't work like that, and the perfect scenario is almost impossible. Suppose you are unsatisfied with your present web hosting provider. In that case, you may have already experienced some of the following five reasons why businesses migrate their WordPress website to a new host.
1. Too Much Downtime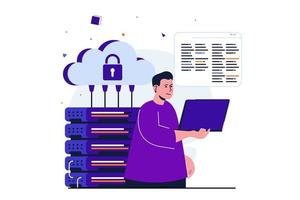 All providers on the market guarantee 99.99% uptime. But how many of these companies can back up those words with actual uptime and peak WordPress performance?
Your website is a vital component to the success of your business, and that's why you need a hosting service that offers stable uptime that will protect you from any loss of revenue or customers. There are several reasons why downtime can harm your bottom line:
Missed opportunities: If you're in eCommerce, you can lose many sales opportunities, and if you're in B2B SaaS, you lose product registrations and leads.
Damaged reputation: Downtime can easily damage your company's reputation. First impressions count, and so do second ones. So if users want to access your website but experience downtime, that's a big problem that could keep them away.
Wounded SEO: Depending on the duration and intervals of downtime, your SERP ranks could be affected. Repeated website downtime will give Google enough reason to push your website down in the rankings.
Consequently, anything shorter than 100% uptime means a drop in traffic and revenue. There is no room for downtime or website errors for a quality hosting provider and a reliable web experience.
2. Terrible Customer Service
Is there anything more disappointing than not being able to reach a customer service representative when you need to resolve an issue? Your business could depend on whether you can resolve the glitch, error, or problem quickly. There could be numerous difficulties if your web hosting experience is miserable. When problems occur, you require to be able to get in touch with a customer service representative right away.
Before choosing a hosting provider, you should at least check if the customer service team is up to the task! It would be best if you ensure that will solve all your problems before you decide on a provider.
To evaluate the quality of your hosting provider's customer service, you require to analyze the following aspects:
Feedback time: How much time does the current holding company require to respond to your request? If you encounter a roadblock with your WordPress website, time is precious, and there is no excuse for not responding to your call. A fast response time is something you shouldn't even negotiate.
Resolution time: If the hosting team are expert, the resolution time shouldn't be more than a few minutes. Every second is crucial, and if your website doesn't load properly, customers might churn. So, if you are stuck with a hosting company that takes too long to respond to your requests, you should cut your losses by switching to a new company.
Expertise: If you receive a quick response to your inquiry, but it's unclear and doesn't provide a practical option, then that response is no help! Make sure that you work with an employee trained to answer and solve any of your hosting queries.
A good hosting provider will offer you every kind of support, from a ticket system to live chat and email to phone and video calls – 24/7/365! Having multiple assistance choices at any given time can resolve critical issues quickly and with additional preventive measures.
3. Slow Loading Time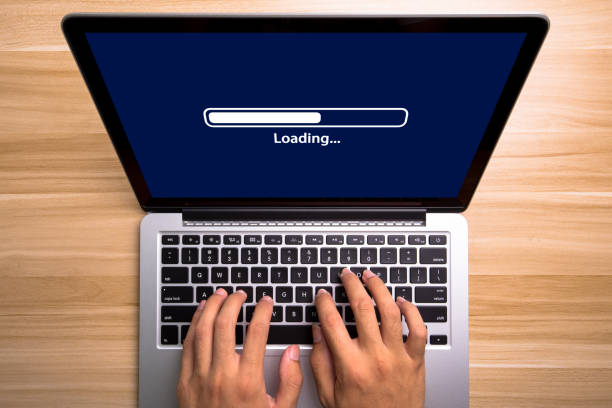 Internet sites tons time is crucial to the success of your company. A delay of just one second can cost a company. Whether you're producing content or selling a product on your site, fast data transfer can distinguish between acquiring brand-new clients and shedding them to your competitors.
Your hosting solution can make a significant distinction when it comes to the performance of your WordPress internet site. A modern SSD drive can read data much faster than a traditional hard drive, it may be much more costly, but the efficiency is well worth it. For this reason, you should choose a robust hosting provider with the latest infrastructure and solid-state drives.
Durable WordPress organizing carriers additionally use VPS environments or cloud networks to dedicate more resources to each client, resulting in faster loading of pages and databases. If the hosting infrastructure is designed for speed, the provider should make extra efforts to optimize the speed of your website additionally.
Caching helps your website deliver content faster while reducing the load on the web servers. A powerful hoster will offer you a caching system with plugins and add-ons for your static files and databases.
4. Poor Security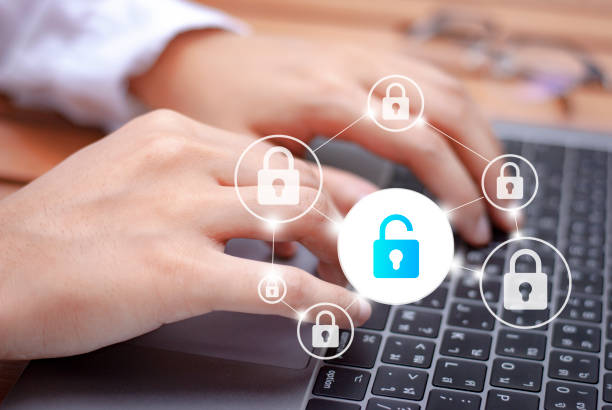 Today's technology has changed every industry, and one of the most significant issues is cybersecurity. Suppose you have a WordPress website that is not adequately secured. In that case, you are in for an absolute nightmare with stolen data, website glitches, and other malicious intentions that could harm your business.
Your WordPress web hosting plays a significant role in your WordPress website's safety, security, and upkeep. The wrong host selection will result in inadequate protection of your build and all other websites hosted on the same server.
Despite WordPress' robust core, you may need additional layers of protection for your website.
One of the essential steps for better WordPress security is automatically updating the core, themes, and plugins, which is, fortunately, an option in almost every hosting plan.
Suppose you're working with a professional WordPress development agency. In that case, your development team will most likely provide an additional layer of monitoring to ensure that automatic updates don't override any site features.
Other useful features for online security are automatic backups and SSL certificates. SSL certificates are crucial because they can encrypt communications between servers and browsers. Furthermore, SSL certifications gradually contribute to your search engine position, improving your position in SERPs.
Besides automatic updates and SSL certificates, an excellent hosting plan includes regular scans and solutions for malware and viruses, web firewalls, and protection against DDoS attacks.
5. Missing Features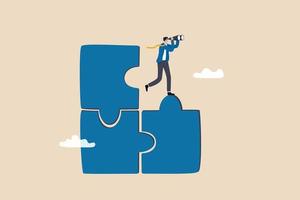 The host is a service that you have to pay for. So, to make an informed decision, you need to understand the features that each hosting package offers you and the impact that these features will have on your WordPress website.
It's great to have all the essential features for your hosting package, but wouldn't you like to get more for your money? There are features that you may have to do without, such as:
Great server location: Server place is just one of the most critical elements that affect the speed of your WordPress website. Usually, a website will load faster if accessed from a geographically close location to the server location.
A plethora of useful plugins: Do not look for a more significant number of plugins – seek plugins that you can benefit from! Ensure that your organizing service offers you plugins that increase your website's security, improve your search engine optimization and simplify the monitoring and maintenance process.
Performance-oriented architecture: You deserve nothing less than breakneck speed and performance for your WordPress website! It would be best to have a web host that guarantees optimal use of modern technologies for maximum speed and efficiencies, such as Nginx, MariaDB, PHP7, LXD containers, and a minimalist hosting stack customized for WordPress.
Sandbox setting: With the sandbox or hosting a setting, screening and optimizing an improved variation of your WordPress website is a much more effective process, ensuring no downtime or other inconveniences on your live site. The sandbox must provide access to an SSH connection, at least SFTP, the database, and other files. If you run into problems, you have the time to fix them or find alternative solutions.
Server Space: Your current hosting plan may have worked well initially, but as your traffic increases, you will need to switch to a hosting plan with enough server space to support this growth. So, when comparing different hosting plans, you should choose one that offers the most storage space at the most affordable price.
Payment plans: With web hosting, you usually get what you pay for, but sometimes a comprehensive plan isn't even necessary. How can you tell if you're paying excessively? If your plan has many features, some of which you never use, or your website is still small, but you're hosting it on a server with more storage than you need, you should reconsider your options.
The bottom line is that you must never settle for the cheapest solution for WordPress hosting. Check thoroughly what features are offered and if the company provides you actual advantages over other hosting providers.
Choosing A Managed Hosting Provider
Once you have selected the attributes you need, you should choose a new hosting partner for your WordPress website that can handle heavy traffic, withstand security attacks, and provide an excellent foundation for your content.
A managed hosting service monitors and maintained every technical aspect of your WordPress website. The number of websites that have switched to managed hosting has increased over the past 8-9 years, and along with WordPress websites, this is the predominant way to manage businesses online.
The Top Four Advantages Of Using A Managed Hosting Provider Are
Better website security: Managed-to-host services offer unparalleled security compared to other types of WordPress web hosting. A managed provider offers the highest level of security, daily backups, malware scans, and updates that prevent hacker attacks on your website.
Uptime monitoring: Speed and performance directly impact search result rankings. Most managed-to-host providers offer 24/7 website monitoring, so you don't have to worry about your website's performance at any point in time.
24/7 support: Managed hosting providers have trained experts who know the technical details of the platform and how to solve common and complex problems.
Customizable solutions: Most managed hosts can support almost any niche, from educational blogs to e-commerce websites and everything in between. Will certainly customize the option to fit your company's needs, not the other way around.
If you pay a bit more for a high-quality hosting provider, you will get additional security layers, 24/7 support, and regular malware scans. A top-notch hosting plan also includes top-notch caching plugins and CDN access, measures that can significantly impact the speed of your website.
At My Web Maintenance, We're passionate about WordPress website design, hosting, and maintenance. We offer website design, web hosting, and maintenance solutions for your business to help grow your online presence.